While at the White House, I worked with the TSA on multiple design projects. Among them, I led the rebrand of @AskTSA, the TSA's social media customer service arm. The account has over 60k followers across Facebook and Twitter and is a vital resource for answering traveler's questions.
I led the redesign of the @AskTSA brand and helped design marketing materials that were posted across The White House's social media platforms and featured in the
USA Today
.
@AskTSA Rebrand
While people don't think of the TSA as a modern organization, @AskTSA is modern service. The account is staffed by trained professionals and often functions more like a travel concierge service than a customer service Twitter account. The account can help you estimate on TSA wait times, understand what you can bring on planes, get through security if you forgot your ID, and more.

The goal of the rebrand was to make the @AskTSA brand feel as modern as the service is. We were also transitioning the account to Facebook messenger, so wanted to emphasize "chatting" as a central pillar of the service.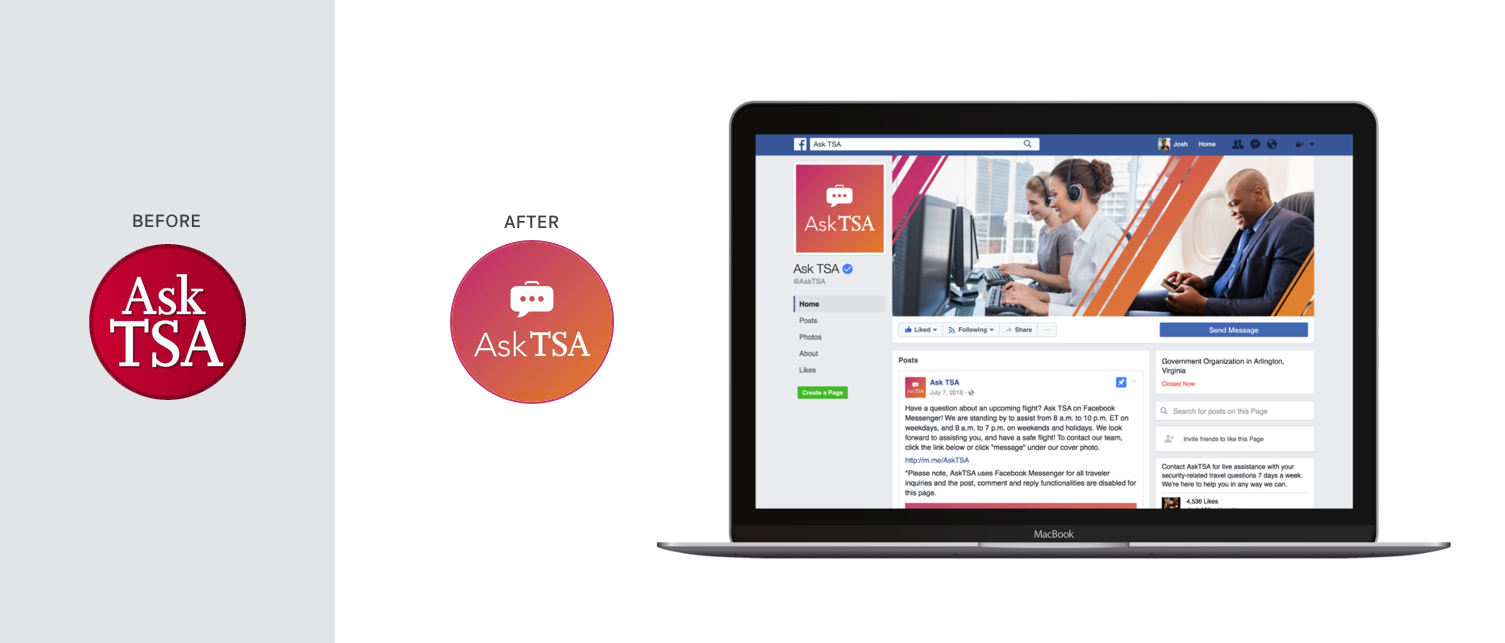 Press & Marketing Materials